technology news
AMAG Technologys Symmetry Access Control Integrates With CodeLynxs Mixed Reality Platform ARIES For Cutting Edge Integration
Torrance, CA (PRWEB) March 30, 2017
...Read More »

OMNI Security Inc. Re-Launches Video Intelligence System
(PRWEB) March 30, 2017
...Read More »

Sam Bennett Joins Green Man Gaming as EVP to Lead New Customer Experience Department
Fieldbit Unveils Next Generation Collaboration Platforms for Enterprise Field Services
Eagle Eye Networks Launches Ruggedized Bridges for Use in Adverse Environments
Austin, TX (PRWEB) March 30, 2017
...Read More »

QNAP Introduces Robust TS-1685 - the 16-bay Xeon D Super NAS Supporting PCIe Expandability and M.2 SSD Caching
SAE Expression College's Animation Program Earns Top 20 and Top 50 Ranking
Emeryville, CA (PRWEB) March 30, 2017
...Read More »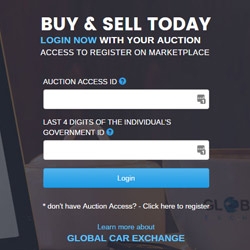 Webxloo LLC Announces Strategic Partnership with Wayne Reaves Computer Systems Inc
Autoxloo as subsidiary of Webxloo LLC, a leading global provider of Dealer Marketing Solutions and Wayne Reaves Computer Systems Inc, a leader in Dealer Management Software, today announced a strategic partnership agreement to launch GlobalCarExchange.com, a low fee wholesale marketplace to compliment and uplink to OVE, Adesa and Smart Auction.
...Read More »
888VoIP Named Yealink Platinum Distributor
ELMA, NY - 29 Mar, 2017 -
For the fifth consecutive year, Yealink has deemed 888VoIP as a Platinum Distributor.  888VoIPs success in distributing Yeal...
...Read More »